Photographic Fine Art Standout Mount
Standouts provide a clean, contemporary, frameless look that makes your fine art selection stand out.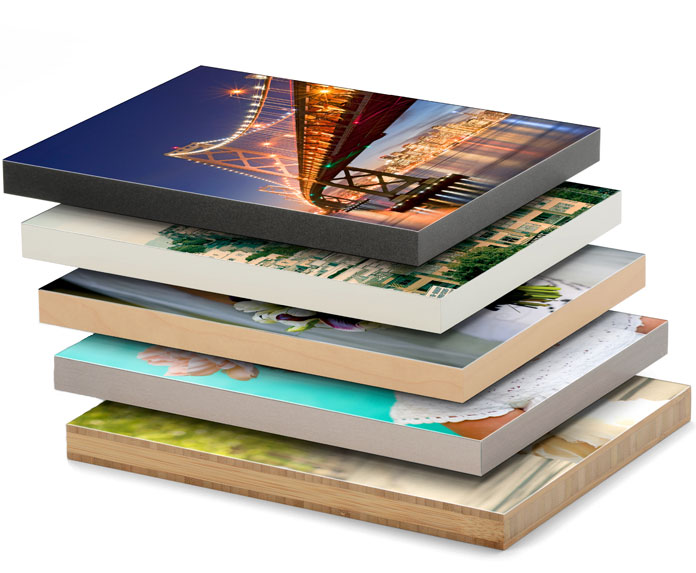 Photographic Fine Art Standout Mount:
Digital-C photographic fine art mounted on a thick lightweight backing with a selection of edge treatments and protective coatings.
Edge Finish: 4 Colors
Surface Choice: 5 Pro Papers
Protective Coating: 4 Choices
Backing: 3/4" Foam Board
Flush Mount Hanging: Keyhole
Free Hanging System
Ready to Hang
Free Shipping (US, Canada)
Time to Handcraft: approx. 8 Days
---
Edge Finish
Edge treatments with 3/4" depth to perfectly complement your fine art selection and decor.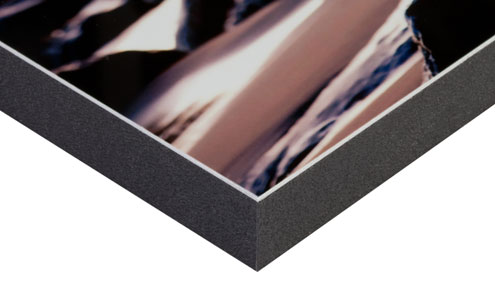 Black Standout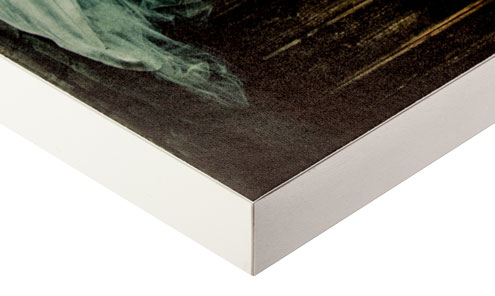 White Standout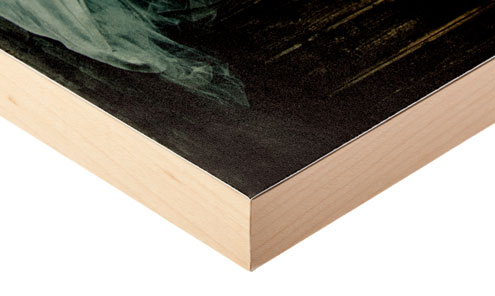 Maple Standout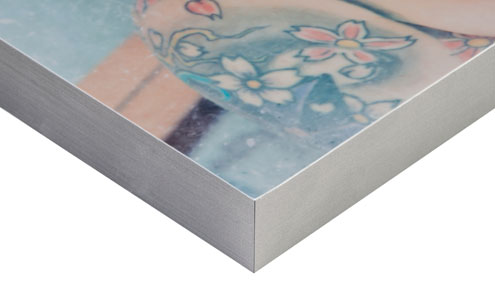 Brushed Stainless Standout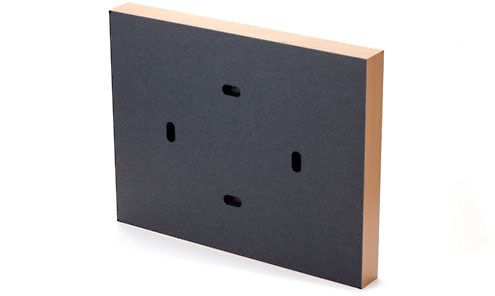 Standout Mounting Keyhole
---
Digital-C Photographic Paper Surface
Professional archival photographic papers, precision laser exposed and photochemically processed for unprecedented gallery quality.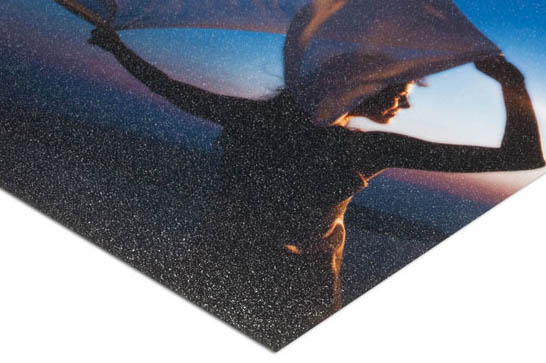 Kodak Endura Lustre "E"
Fine pebble grain texture, versatile under different lighting conditions.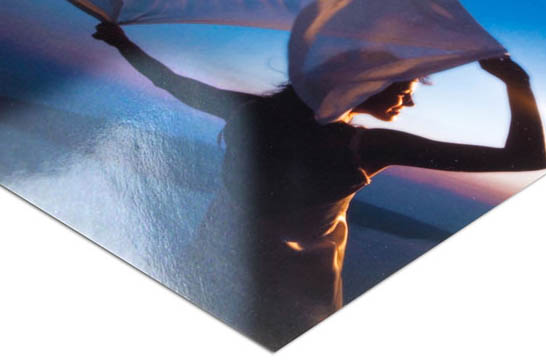 Kodak Endura Glossy "F"
Fine glossy finish gives added pop and wow factor.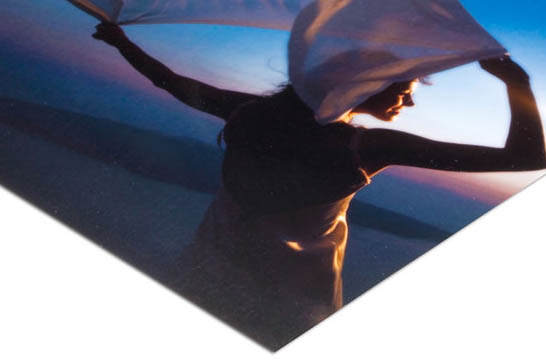 Kodak Endura Metallic
Glossy Metallic for shimmering highlights and deep dark colors, high contrast, vibrant, exceptional tonal depth.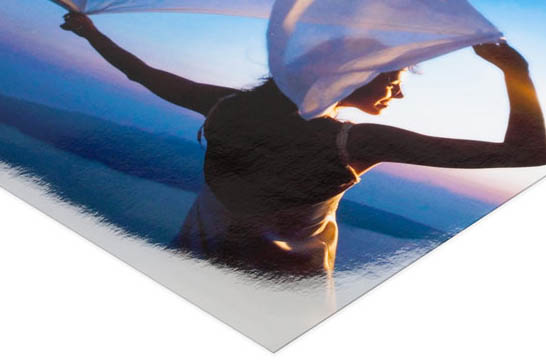 Fuji Pearl
Breathtaking sharp detail and color intensity, favored by top galleries for exceptional tonal depth and vibrancy.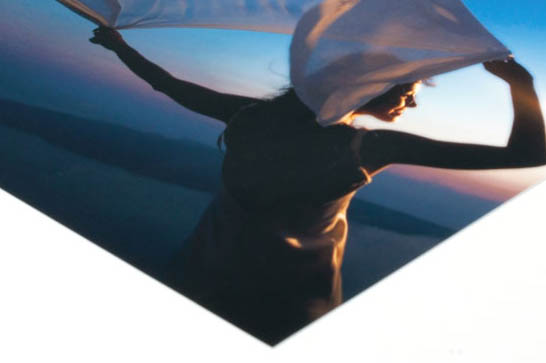 Fuji Deep Matte
Deep matte nonreflective surface looks velvety soft, ideal for bright or varied lighting to optimize viewing.
---
Protective Coating
Protects the surface while enhancing the appearance. Allows you to (gently) clean the surface so it always looks perfect.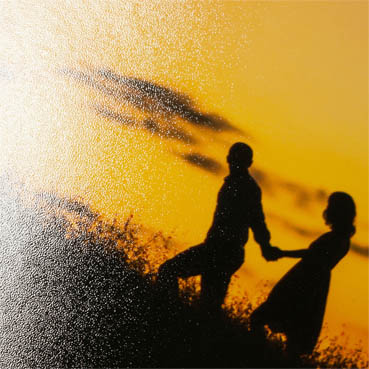 Glossy Coating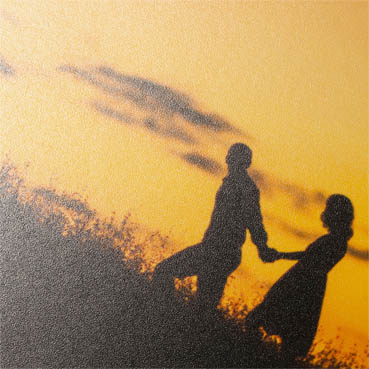 Lustre Coating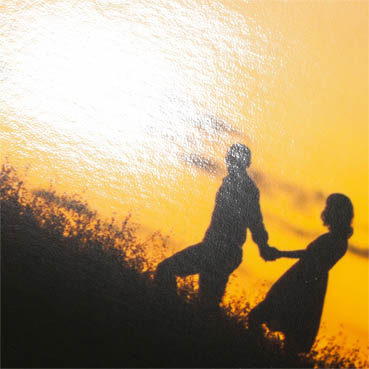 Glossy Plastic Laminate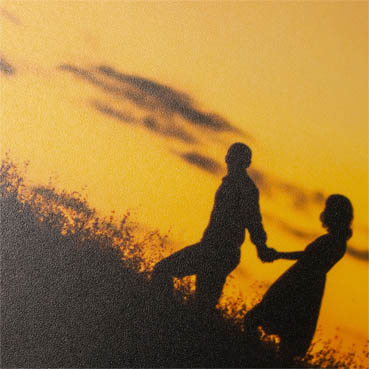 Satin Plastic Laminate
---
Display Home | Acrylic | Amazing Aluminum | Canvas Wraps | Wood | Standout | Digital-C | Giclée | Canvas Giclée | Lg Fmt & Specialty